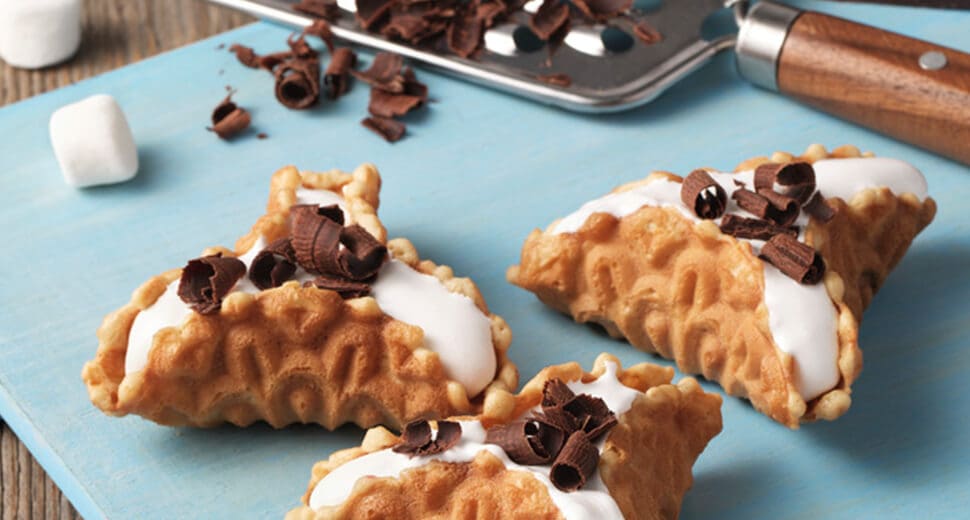 Ingredients:

12 Reko Pizzelle Cookies (flavor of choice)
16 oz Marshmallow fluff (or melted marshmallows)
½ cup Chocolate shavings, from 1 chocolate bar (semi-sweet, or dark)
Directions:
Microwave each Reko Pizzelle cookie for approximately 20 seconds and immediately pinch/shape sides into a 3 cornered triangle. Use caution – cookies will be hot!
Fill each triangle with ¼ cup marshmallow fluff
Sprinkle handful of chocolate shavings on top, serves 12.