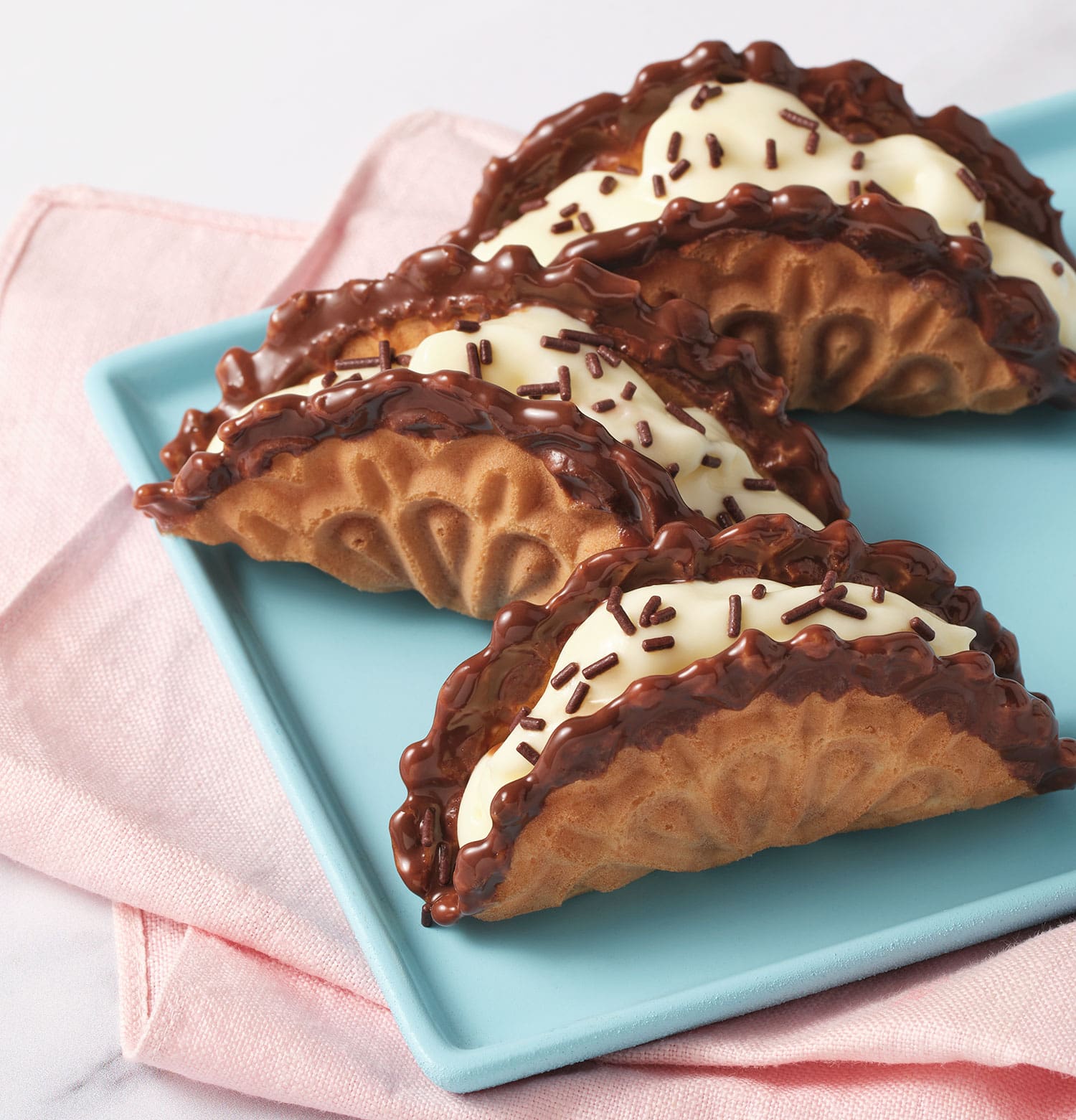 Ingredients:

6 Reko Pizzelle Cookies (flavor of choice)
1 package vanilla pudding mix or custard
½ cup semi-sweet chocolate chips or 3 oz dark chocolate baking bar
¼ cup chocolate sprinkles
Directions:
Microwave each Reko Pizzelle cookie for approximately 20 seconds and immediately bend/shape sides up into a taco. Use caution – cookies will be hot!
In a medium bowl, prepare vanilla pudding (custard) according to package directions, and set aside
Melt chocolate in shallow microwave safe dish
Take each pizzelle taco and hold upside down, to roll edges into melted chocolate
Fill each pizzelle taco with ½ cup of prepared pudding (custard), and top with sprinkles, serves 6.