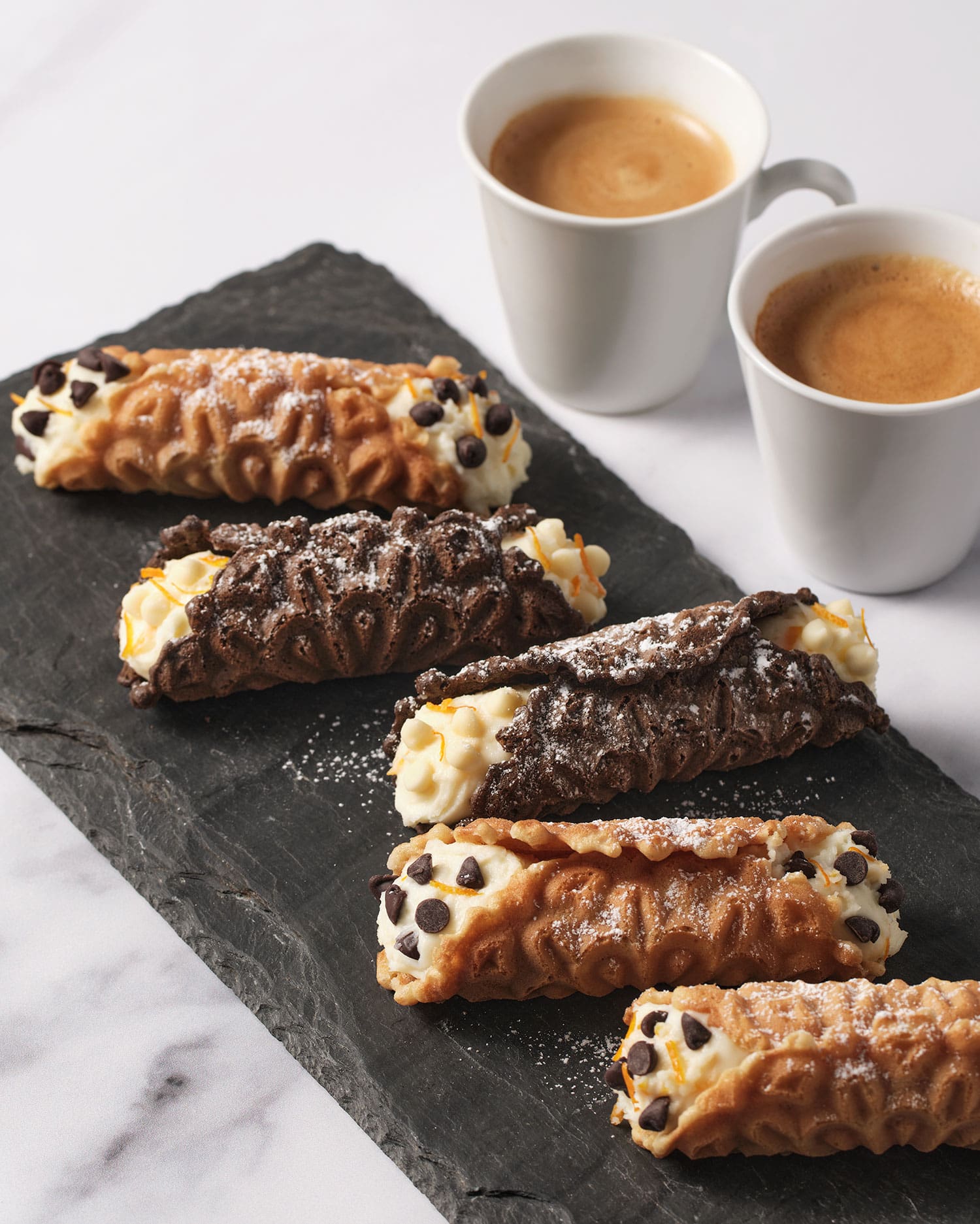 Makes 12 cannoli
Ingredients:

12 Reko Pizzelle Cookies (flavor of choice)
1 lb whole milk ricotta cheese
½ cup powdered confectionary sugar see note
zest from 1 medium orange
½ teaspoon vanilla extract
½ cup mini chocolate chips
Directions:
In a medium bowl, gradually add the powdered sugar to the ricotta cheese and stir until blended. For a fluffier texture blend with an electric mixer.
Fold in vanilla and orange zest.
Microwave each Reko Pizzelle cookie for approximately 20 seconds and immediately bend/shape into a cannoli tube. Use caution – cookies will be hot!
Fill with prepared cannoli cream and top with mini chocolate chips.