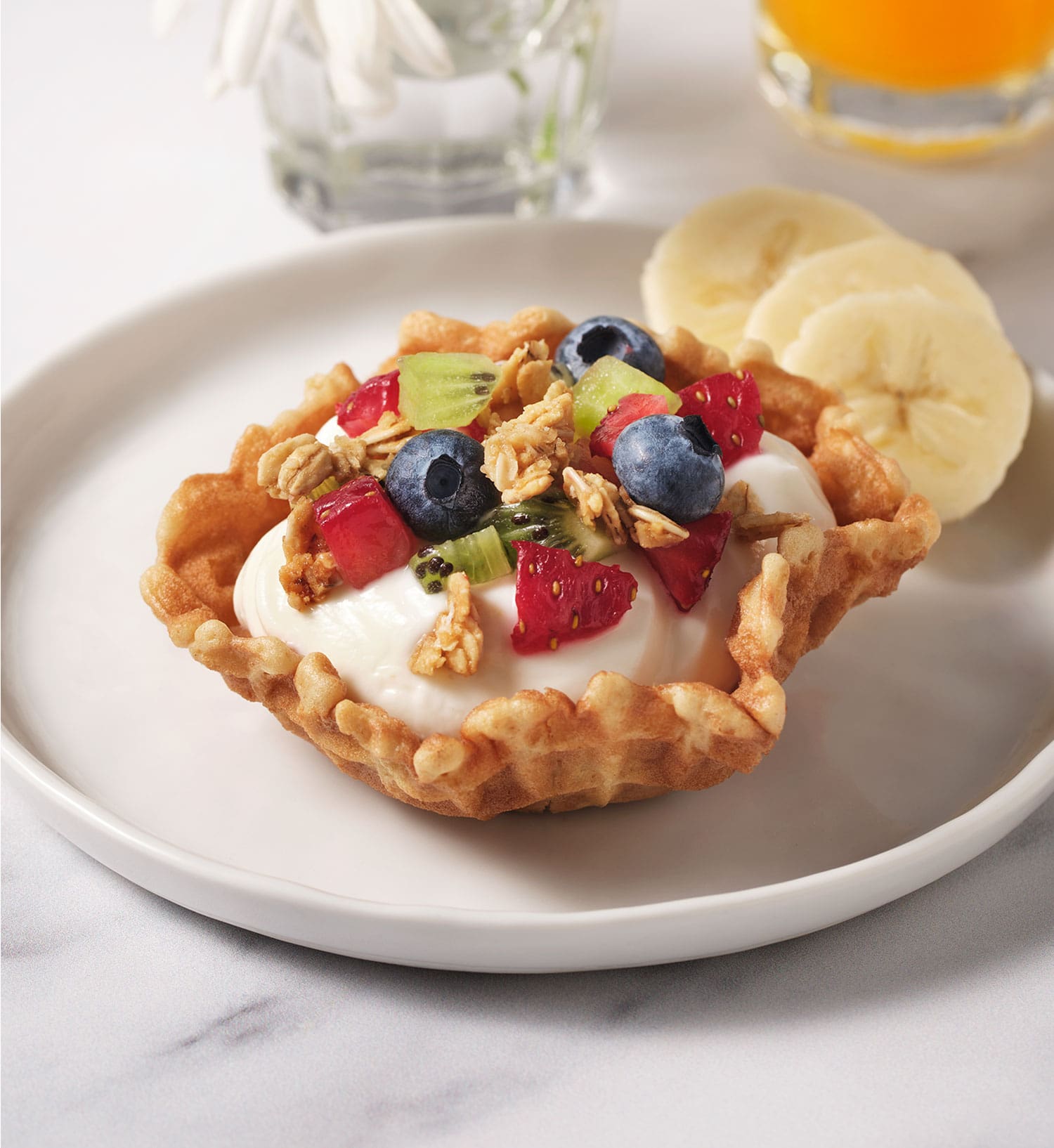 Ingredients:

6 Reko Pizzelle Cookies (flavor of choice)
1 lb yogurt
1 ½ cups assorted fruit cut-up, or berries
½ cup granola
Directions:
Microwave each Reko Pizzelle cookie for approximately 20 seconds and immediately bend/shape over a small ramekin/bowl turned upside down. Use caution – cookies will be hot!
Spoon ½ cup yogurt into each pizzelle bowl
Add ¼ cup of fruit/berries on top, and sprinkle with granola, serves 6.