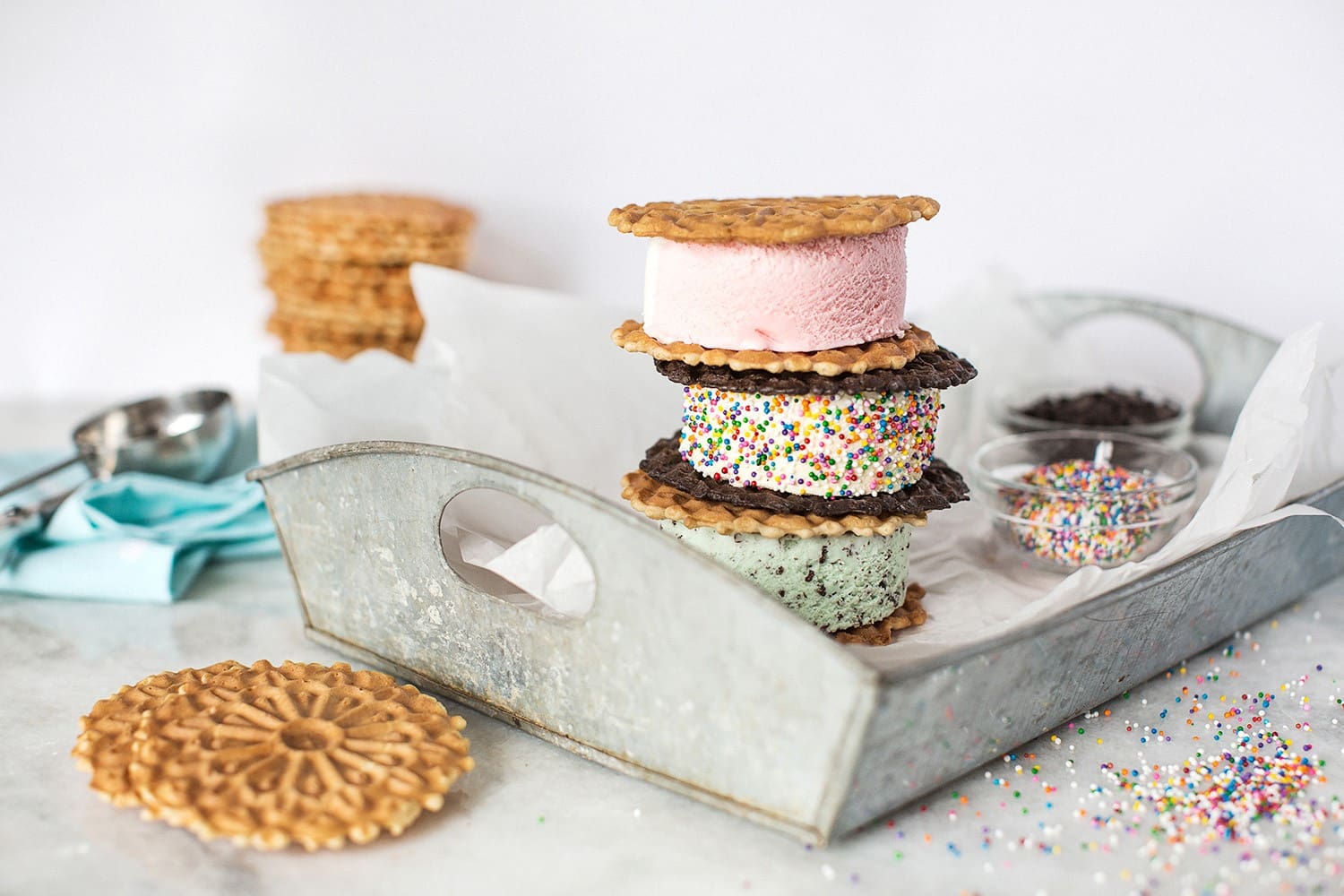 Serves: 4 | Prep time: 25 min + freezing
Ingredients:

4 ounces bittersweet chocolate, chopped
1/4 cup chopped walnuts, toasted
4 dried figs, finely chopped
1/4 teaspoon minced fresh thyme
4 heaping scoops vanilla ice cream
8 pizzelle cookies
1/2 cup Mascarpone cheese
1/2 teaspoon balsamic vinegar
Directions:
In a microwave, melt chocolate; stir until smooth. Set aside to cool.
In a small bowl, combine the walnuts, figs and thyme.
Top four cookies with a scoop of ice cream.
Sprinkle with half of the walnut mixture and drizzle with melted chocolate.
Combine cheese and vinegar. Spread over remaining cookies; place over top of sandwiches.
Press remaining walnut mixture into sides. Wrap in plastic wrap.
Freeze for at least 1 hour.
Recipe courtesy of Taste of Home