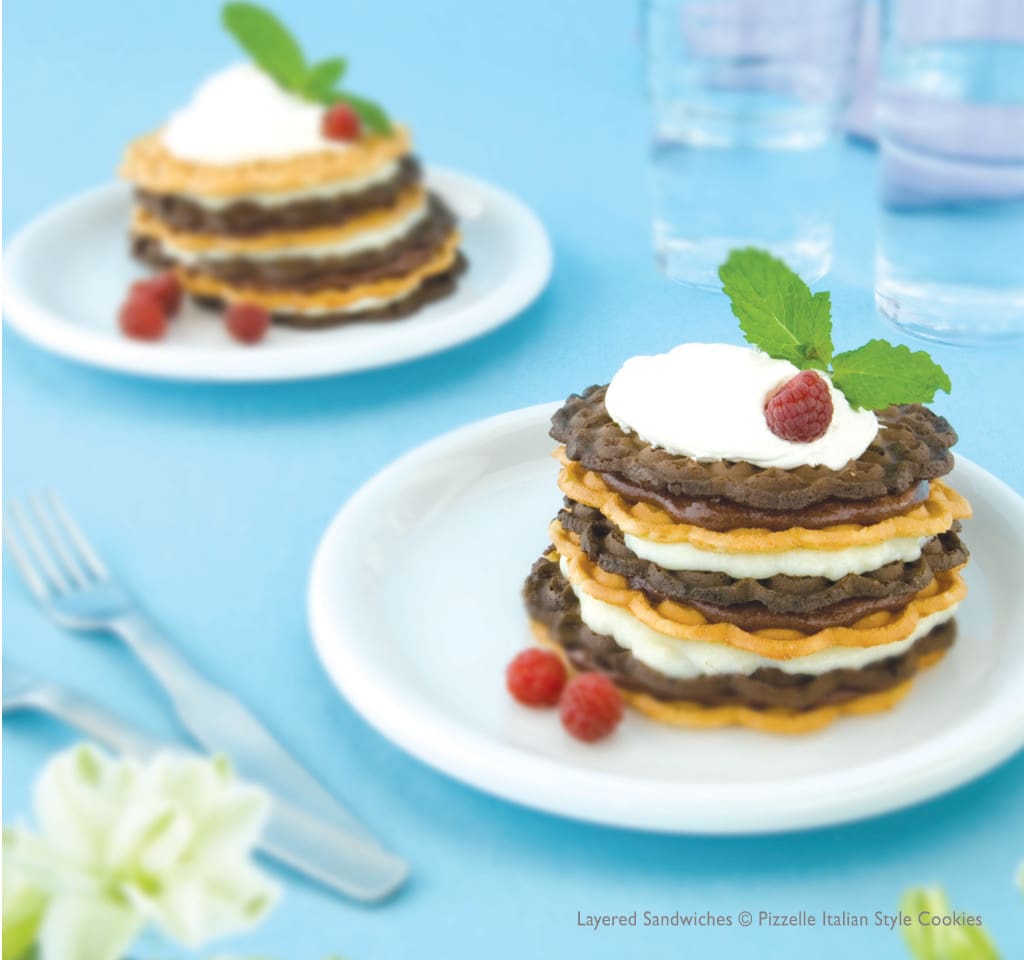 Makes 4 cakes
Ingredients:

12 Vanilla Reko Pizzelle Cookies
12 Dark Chocolate Reko Pizzelle Cookies
2 cups prepared whipped cream or topping
2 cups prepared chocolate pudding
12 Raspberries (optional)
Directions:
Place 4 vanilla cookies on a baking sheet.
Evenly spread 2 tbs chocolate pudding on each vanilla cookie and top with a chocolate cookie.
Top each chocolate cookie with 2 tbs whipped cream and spread evenly.
Repeat the process twice, topping each stack with a vanilla cookie, chocolate pudding, another chocolate cookie and whipped cream.
Refrigerate for 12 hrs prior to serving to allow cookies to soften.
Decorate with berries if desired.